Model: R330M
Waterproof 13.56MHz MF Card Wiegand Reader for Access Control System
General Configuration:

√

13.56MHz Frequency Card/Keyfob/Wristband Reading


√

Waterproof Metal Case for outdoor use


√

Card Reading Distance 6-10cm (Non touch)


√

Wiegand 26, Wiegand 34, Wiegand 66 output (Settable)


√

Transmission Distance 100M


√

Blue and Green Backlight Indicator
Description:
R330M series are non-touch access control readers that support 13.56Mhz fequency. They are made of waterproof  metal case and developped based on ISO/IEC14443A/B and ISO15963 international protocols. The readers can support multiple types of cards, with strong anti-interference ability and stable performance under metal environment. Wiegand 26, Wiegand 34 and Wiegand 66 output could be configured. They are suitable for wide applications like access control, time attendance, POS, Anti-theft, Patrol, etc.
R350M readers are compatible with ZKTeco Access Control device and Control Panels like C3, Inbio.
Specifications:
| | |
| --- | --- |
| Case Material | Metal |
| Frequency | 13.56MHz |
| Reading Distance | Standard MF Card: 60-100mm; Keyfob: 30-40mm |
| Responding Speed | <200ms |
| Wiegand Output | Wiegand 26, Wiegand 34, Wiegand 66 |
| Transmission Distance | 100M |
| Operating Temperature | -10 ℃ to 60 ℃ |
| Operating Humidity | 15% to 90% |
| Power Supply | DC 12V |
| Working Current | 44mA-70mA |
| Dimension | 93mm * 93mm * 19mm |
| Net Weight | 150g |
| LED Indicator | Blue (Standby Mode), Green (Reading mode) |
| Cable Outputs | VCC, GND, WG0, WG1, WG26/34/66, Control |
| Application | Access Control, Time Attendance, POS, Patrol System, Anti-theft System, etc |
| Model Options | |
| R330M-B | Reads ISO/IEC14443A(MF S50,S70,Desfire, NTAG213, NTAG216, Ultralight/FM1204, FM1208) 13.56MHZ, ISO14443B UID |
| R330M-F | Reads ISO/IEC14443A(MF S50,S70,Desfire, NTAG213, NTAG216, Ultralight/FM1204, FM1208) 13.56MHZ, ISO14443B UID, ISO15693, HID iClass |
| R330M-K | Reads ISO/IEC14443A(MF S50,S70,Desfire, NTAG213, NTAG216, Ultralight/FM1204, FM1208) 13.56MHZ, ISO14443B UID, ISO15693, HID iClass, Felica |
Scan to chat with iSecus in Whatsapp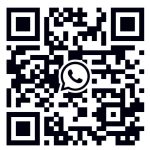 Accessories related to Access Control System