Model: FJ200 (ZKTeco Brand)
General Features:
◆Fingerprint and Vein Identification
◆2.8″ Touch Screen
◆ID card Capacity: 5000 (Optional)
◆Fingerprint Capacity: 800
◆Fingerprint Vein Capacity: 800
◆Communication: TCP/IP, USB Host, RS485
◆Access Control Interface for electric lock,door sensor,alarm,exit button.
◆Wiegand input&output
Scan to chat with iSecus in Whatsapp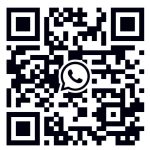 Description:
FJ200 is a multi-biometric reader capable of capturing and processing finger vein and fingerprint biometric data at the same time. The new hardware platform uses ZMM220 core-board with 1.2Ghz CPU. With optimization of both hardware platform and algorithm, FJ200 is one of high recognition rate, high security & high speed terminal. The device offers flexibility of both standalone installation and installation with any third-party access control panels which support standard wiegand signal.
Features:
◆Convenient Operation: 2.8-inch touch screen
◆Fast Fingerprint and Vein Algorithm: Less than 1S user recognition
◆Multi-Communication Mode: Wiegand input/output, RS485, USB, TCP/IP
◆Professional Access Control Functions: Anti-passback, Access control interface for 3rd party electric lock, door sensor,exit button, alarmand doorbell
Specifications:
| | |
| --- | --- |
| Model | FJ200 |
| Display | 2.8-inch TFT Touch Screen |
| Fingerprint Capacity | 800 |
| Finger Vein Capacity | 800 |
| Card Capacity | 2000 |
| Logs Capacity | 100000 |
| Algorithm | ZKFinger VX10.0, ZKFingerVein VX3.0 |
| Verification Speed | Less than 1s |
| Communication | USB Host, TCP/IP, RS232/485 |
| Access Control Functions | for 3 rd  Party E-lock, Door Sensor, Exit Button, Anti-Passback, Dismantle Alarm, Doorbell |
| Wiegand | Standard Input and Output |
| Optional Functions | Webserver, WorkCode, Printer, Wireless Doorbell, ID/MF Card |
| Operating Temperature | 0 ℃  to 45 ℃   ( -5 °F to 122 °F ) |
| Operating Humidity | 20% to 80% |
| Power Supply | DC 12V |
| SDK and Software | Standalone SDK, ZKAccess3.5 software |
| Measurement | 201.7 × 85 × 102.7 mm |
| SDK and Software | Standalone SDK, ZKAccess3.5 software |
Scan to chat with iSecus in Whatsapp
Accessories related to Access Control System